Fabian Domberg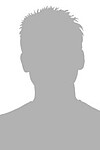 Institute for Electrical Engineering in Medicine
Universität zu Lübeck
Moislinger Allee 53-55
23558 Lübeck
Gebäude 19
---
Research
Research Interests
Robotics
Machine Learning & Artificial Intelligence
Reinforcement Learning
Computer Vision
---
Curriculum Vitae
Fabian Domberg received both his B.Sc. (2021) and M.Sc. (2022) in Robotics and Autonomous Systems from the University of Lübeck. Apart from acquiring further professional skills during a software engineering internship in the private sector, he is also engaged in several of his own hobbyist robotics projects. Starting in 2023, he joined the Institute for Electrical Engineering in Medicine where he is pursuing his Ph.D. in the field of Autonomous Systems.
Conferences, Workshops and Talks
Technical Talk about autonomous drifting at the WIKOIN 2022 AI Summit in Ingolstadt
2nd Place at the oral session of the University of Lübeck's Student Conference 2022
2nd Place at the Institute for Robotics and Cognitive Systems' rAIcer Challenge 2021
1st Place at the Maritime AI-Hackathon 2020
Fabian Domberg, Carlos Castelar Wembers, Hiren Patel, and Georg Schildbach,
Deep Drifting: Autonomous Drifting of Arbitrary Trajectories using Deep Reinforcement Learning
, in
2022 International Conference on Robotics and Automation (ICRA)
, 2022. pp. 7753-7759.
DOI:
10.1109/ICRA46639.2022.9812249
Bibtex:

@INPROCEEDINGS{9812249,
  author={Domberg, Fabian and Wembers, Carlos Castelar and Patel, Hiren and Schildbach, Georg},
  booktitle={2022 International Conference on Robotics and Automation (ICRA)}, 
  title={Deep Drifting: Autonomous Drifting of Arbitrary Trajectories using Deep Reinforcement Learning}, 
  year={2022},
  volume={},
  number={},
  pages={7753-7759},
  doi={10.1109/ICRA46639.2022.9812249}}