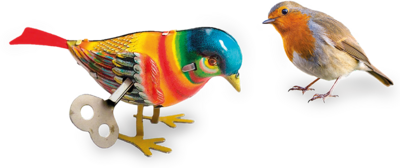 Autonomous and artificial intelligence systems are increasingly pervasive in economics, advertising, healthcare and the digitization of everyday life in general. Learning and data-based algorithms are being used in ways almost inconceivable only a few decades ago. While many of the researchers apply these algorithms with great care and only the best of intentions, it requires a thorough investigation into the potential societal and ethical implications to warrant fair, balanced and safe algorithmic designs already from the outset, resulting in what we call in short "ethically-aligned algorithms".
Consequently, at the IME we are committed to an inclusive and transdisciplinary approach to the design of autonomous intelligent systems. The Ethical Innovation Lab is here to investigate how these processes can be established and how we can identify and address ethical implications already on the lowest-possible implementation levels. As it must be the nature of this approach, we reach out to all stakeholders and interested partners to work towards the transdisciplinary design of ethical algorithms cooperatively.
In education, we try to endow students with both the abilities to explain technical approaches and hold discourse on ethical matters. Engineers of the future need to be able to anticipate, comprehend and take an active part in shaping the society in inclusive, fair and democratic ways. As such, the Ethical Innovation Lab works towards ways of inter- and transdisciplinary scientific communication and participative ways for the public in important technological matters.
Please do not hesitate to contact us, if you are interested in cooperations!
Click here to check out our current research projects and theses topics.
Dr.-Ing. Christian Herzog, né Hoffmann

Research Fellow and Head of Engineering Ethics Lab

Institute for Electrical Engineering in Medicine
Universität zu Lübeck
Ratzeburger Allee 160
23562 Lübeck
Gebäude 64, Raum 129